What keeps you coming back to Disney?
Welcome to the first stop aboard
Magical Blogorail Black
. Enjoy the ride as we share What Keeps Us Coming Back to Disney.
Yes, it's the ever present question we are always asked, "You're going back to Disney, again?" As Disney enthusiasts, I think we can safely say we are tired of hearing that question. I feel like saying "yes, it's our thing, don't judge us, get over it".
We keep coming back for a variety of reasons: quality of the entertainment, the food, the attractions, love of the Disney created characters, the resorts and amenities, the value provided (yes, I said value because Disney is indeed a value for the entertainment provided compared to other options), or special events. This is really what makes Disney unique, in that it can appeal to everyone. Sometimes the reasons we return can be personal, too. Maybe a good memory (wedding, engagement, first family trip, etc) is the driving force.
For me, it includes all the above, but more so it's the Imagineering and impeccable attention to detail that keeps me coming back. What do I mean by that? I'm talking about those hidden details that aren't on any guide map or signs in the park. The things that really don't need to be there, but if they weren't, something would feel "missing". It's the details that tell the story and immerse you 100% in a time period, land, or theme of where you are at. These details are purposeful; without feeling purposeful. To the causal observer, they are just decoration, but if you look (and sometimes hear) carefully, these details tell a underlying story, showcase an environment, and create the show. Did you know that everything you see is a show? And that most everything you see has a backstory? It's the way the parks are designed. They aren't just elaborate facades to showcase attractions. It's designed to create a unique environment where you are immersed in the show, not just watching it.
Let me show you just a few examples:
In Liberty Square in the Magic Kingdom, the shutters
on the windows are hanging crooked. This is
because in those times leather was used to fasten
shutters on and would stretch 
over time to
hang crooked
.
In the gift shop adjacent to the Pirates of the
Caribbean attraction, you can find the key
to Davy Jones' locker among the bric-a-brac
on a top shelf.
Power and telephone lines in the Animal
Kingdom. They are not real, but are
typical of what you'd see in Asia.
Near France in Epcot, artist
is painting. If you look close, you'll see
the scene being painted is what you
are looking at.
Love the crayons in Toy Story Mania at
Hollywood Studios. Looks like they were used.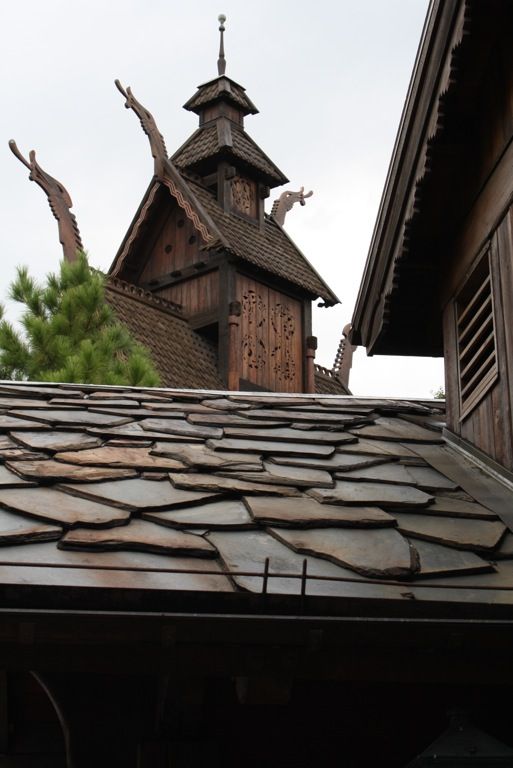 Slate roof in Epcot's Noway Pavilion.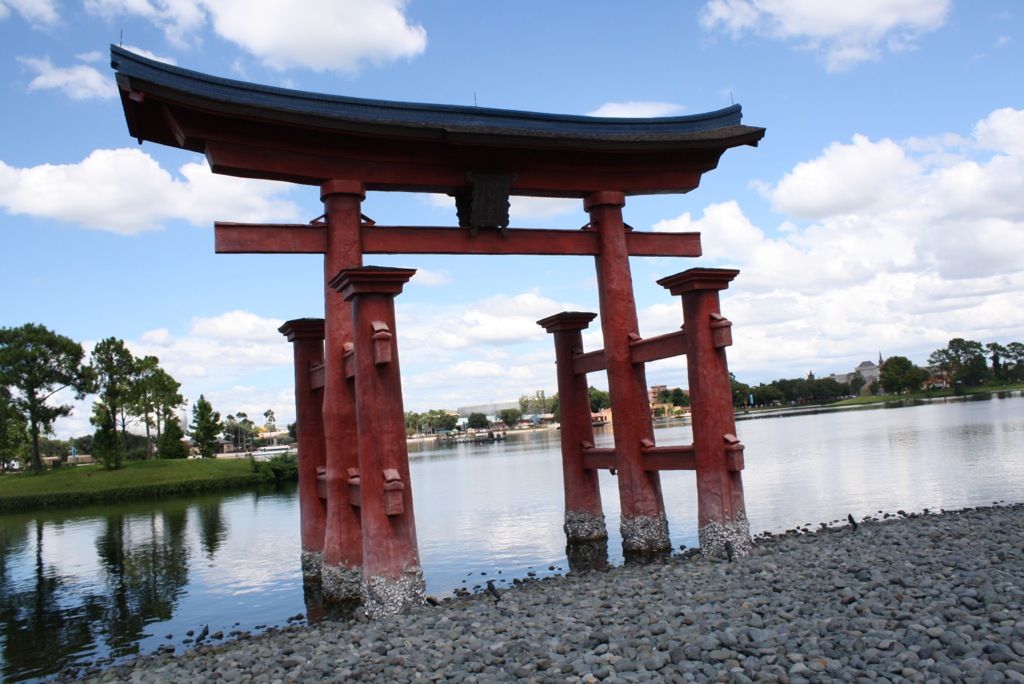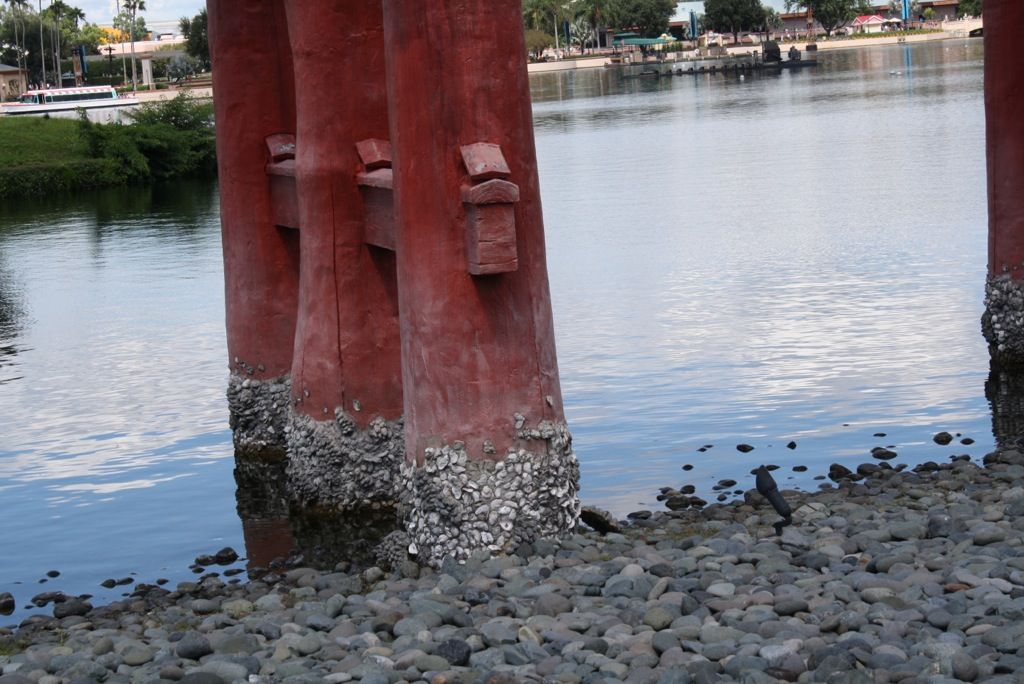 Torii gate in Epcot's Japan Pavilion.
Notice the barnacles? Strange,
considering the World Showcase
Lagoon is freshwater. They are
there are purpose because the real
Torii gate in Japan sits in saltwater!
There's thousands of these examples and each time I go, I find more and more. I could (and have) spend an entire day in a park without riding any attractions. There are so many sights and sounds to take in that sometimes the attractions are ancillary. During parades, I find myself looking up and around at the buildings -- how are they decorated, what the signs on the windows mean, or how they roof lines are assembled. Riding attractions, I try to seek out those details that I haven't noticed before (there are so many!). Looking down, the sidewalks change and morph from land to land signifying changes to time period, or figurative location.
This attention to detail and story is also carried out in the many resorts on property, which is why I'm always a big advocate of staying on property to get the full experience. Richly themed architecture and design is not just seen at the deluxe resorts. If you don't believe me, check out the new Art of Animation resort.
My advice to anyone traveling to Disney World for the first time is to look for the details, and make it part of your adventure. Of course, it doesn't hurt to look for the hidden Mickeys either, but that's a story for another day.
In the meantime, I think it's safe to say we keep coming back to Disney because we enjoy it, and at the end of the day, isn't that all that really matters?
Thank you for joining me today. Your next stop on the Magical Blogorail Loop is
The Disney Point
.
Here is the map of our
Magical Blogorail
should you happen to have to make a stop along the way and want to reboard:
1st Stop ~
The Magical Mouse Pad
2nd Stop ~
The Disney Point
3rd Stop ~
Manda's Disney Blog
Final Stop ~
Mommy Mouseketeer