With the 30th anniversary of EPCOT just around the corner, I thought it would be fun to reminisce about EPCOT of the past. When EPCOT opened on October 1, 1982 it was initially named EPCOT Center. In 1994, the "Center" was dropped from the park's name, and by 1996, the park was simply named Epcot. However, for me it will always be EPCOT (spelled with all capital letters). EPCOT stands for Experimental Prototype Community of Tomorrow which was the original name of Walt Disney's concept for a Utopian-style community of the future. Walt envisioned building a place that would be a test bed for the ultimate model for city planning and organization. Walt Disney died before he could develop his vision of EPCOT, and with the opening of the Magic Kingdom in 1971 and that park's operation, Walt Disney's concept was put on a back-burner. But, they say that no idea ever dies at Imagineering, and with the success of the Magic Kingdom, plans for an EPCOT-themed park developed. And the rest they say is "history".
Things have come, things have gone, and some things have return at EPCOT since 1982. We've lost Horizons (one of my favorite), World of Motion, the original Dreamfinder, and Kitchen Kaberet, among others. But we've gained, too. Norway and Morroco were not original World Showcase countries. Soarin' and Mission Space have taken us to new places, and we are anxiously awaiting what's in store for Test Track. But I'm not here to argue what should have gone, what should have stayed, or what should return. Let's just have fun taking a look at pictures from the past. I think the thing that stands out most in my mind is how much the landscaping of the park has changed over the years.
Early park map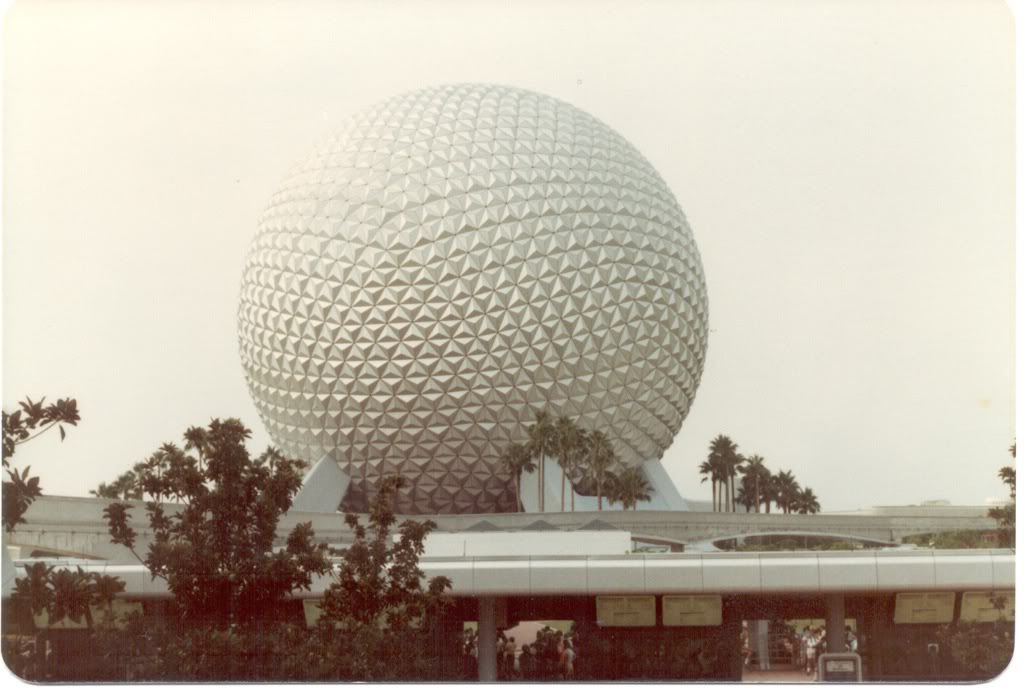 Spaceship Earth, 1984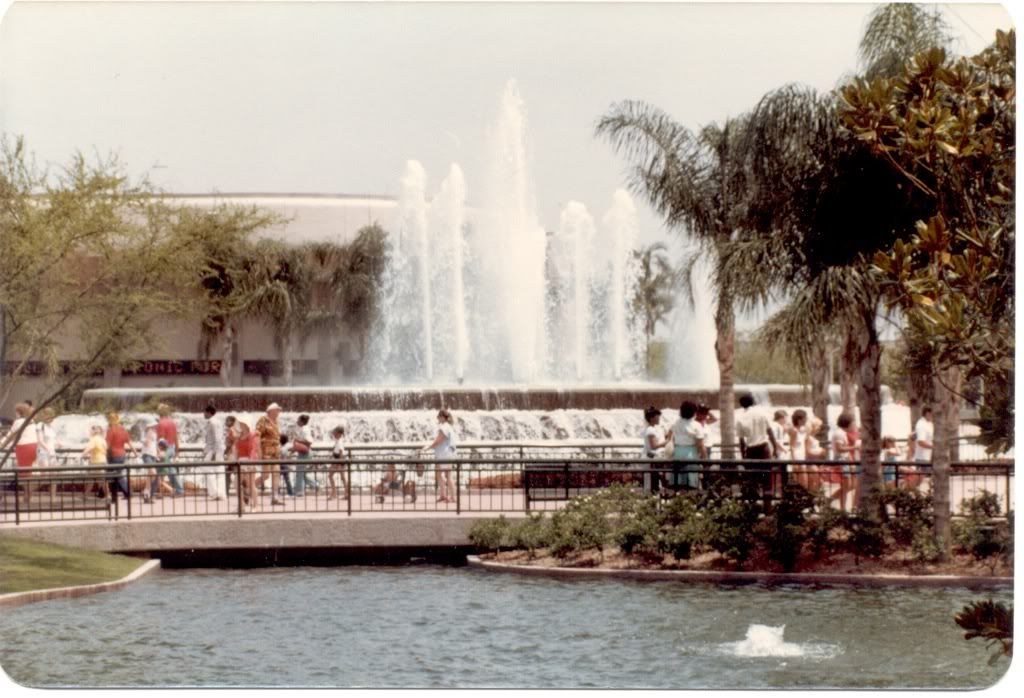 Fountain of Nations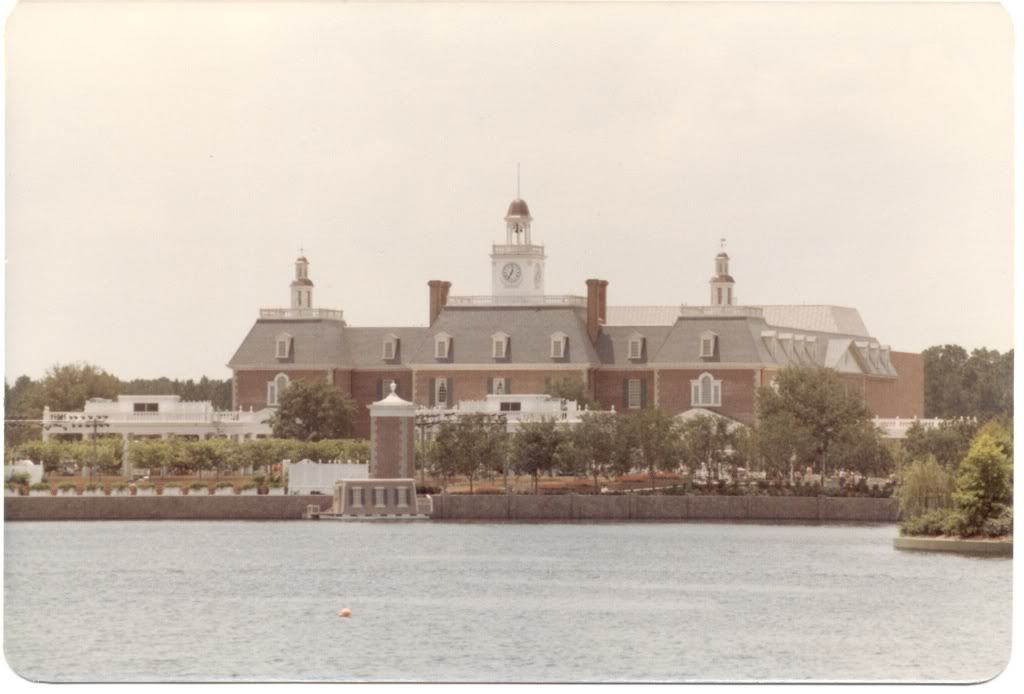 The America Pavilion
World of Motion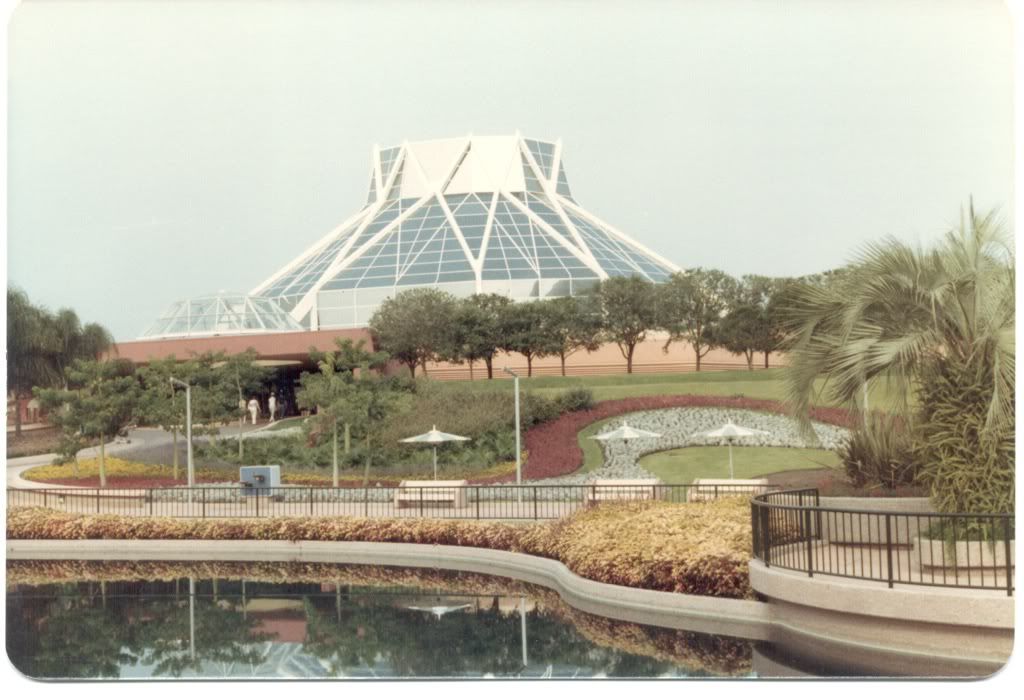 The Land Pavilion
Spaceship Earth, 1987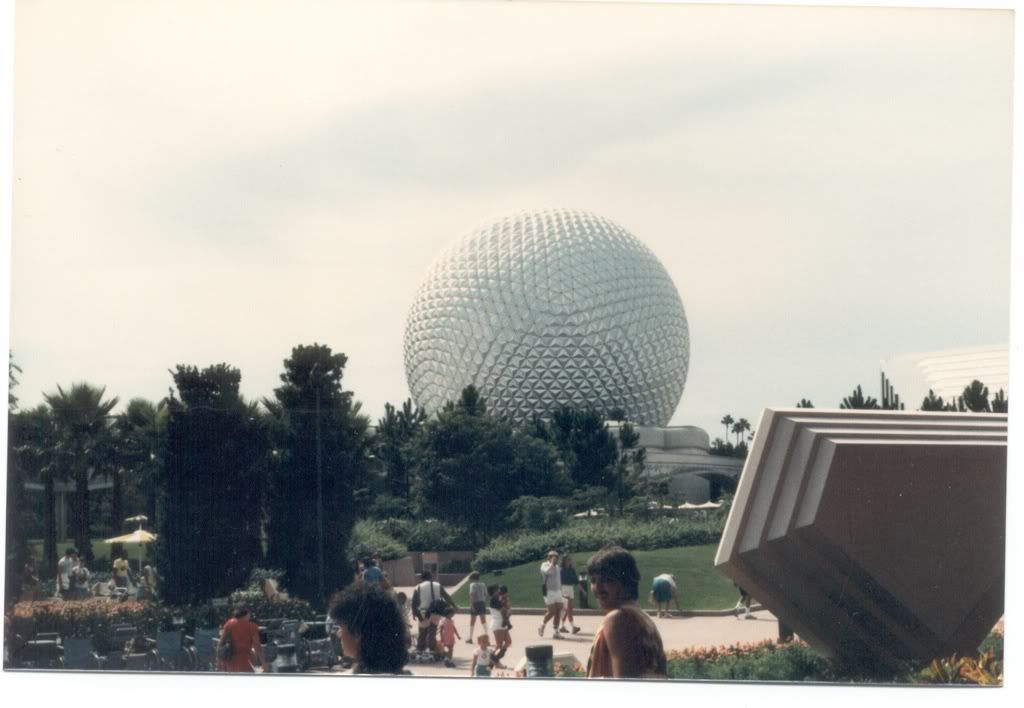 Spaceship Earth, as view from Horizons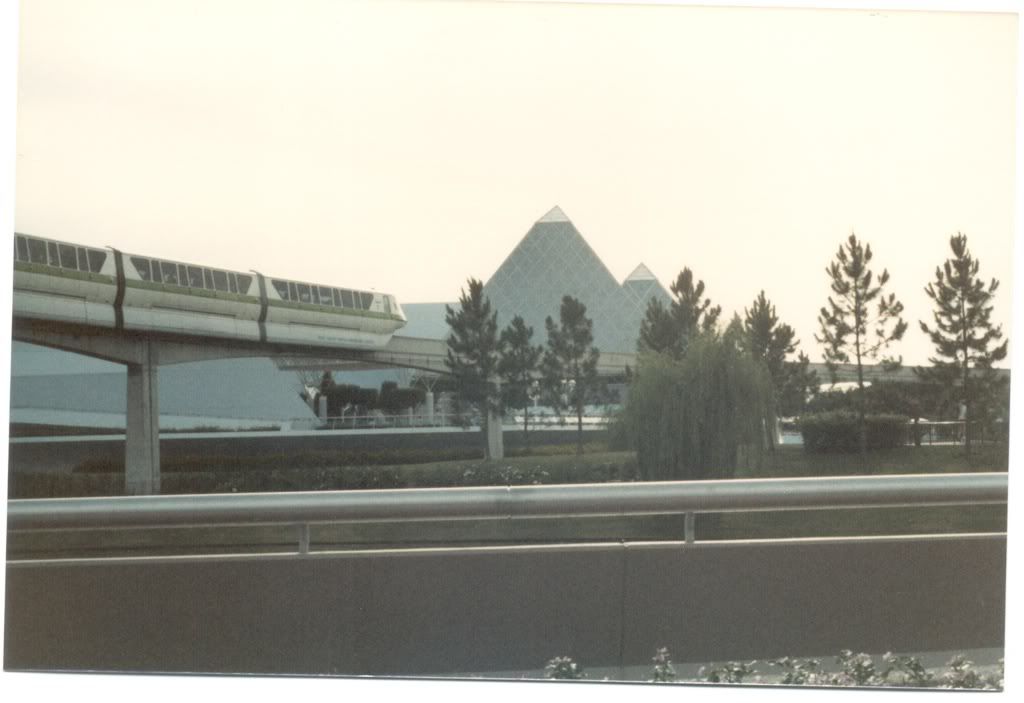 Imagination Pavilion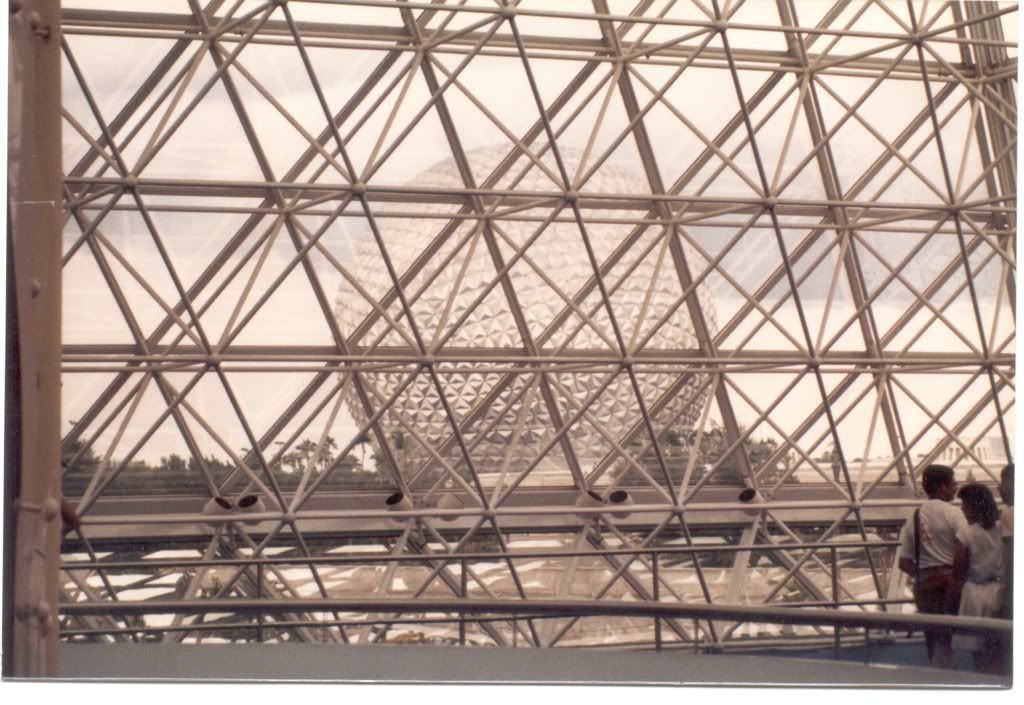 Spaceship Earth, viewed from inside Imagination Pyramid
World of Motion
World of Motion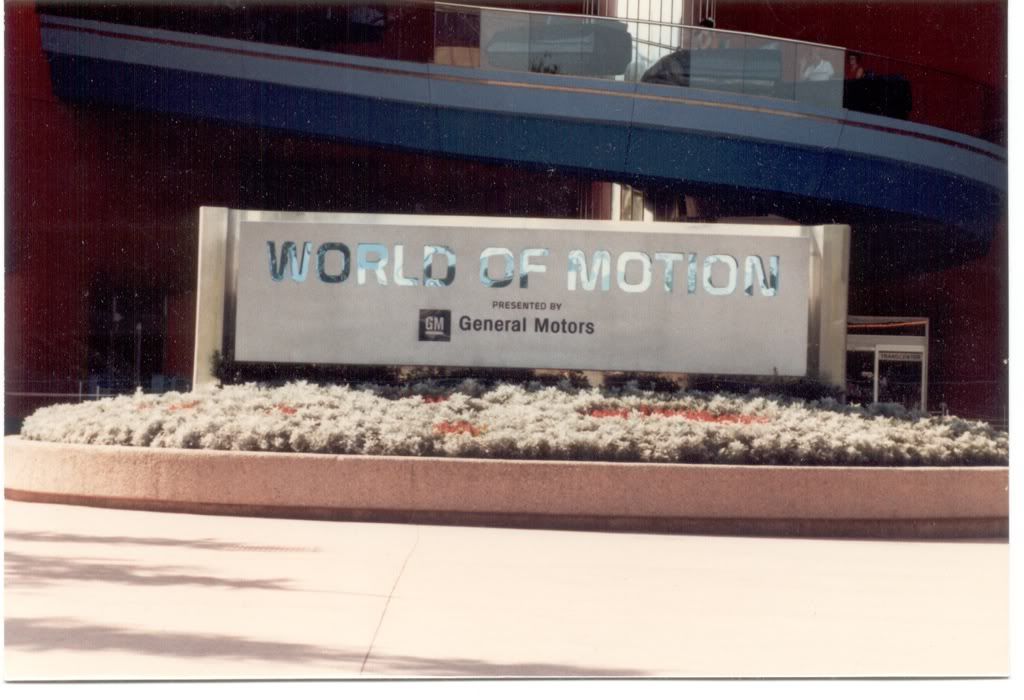 World of Motion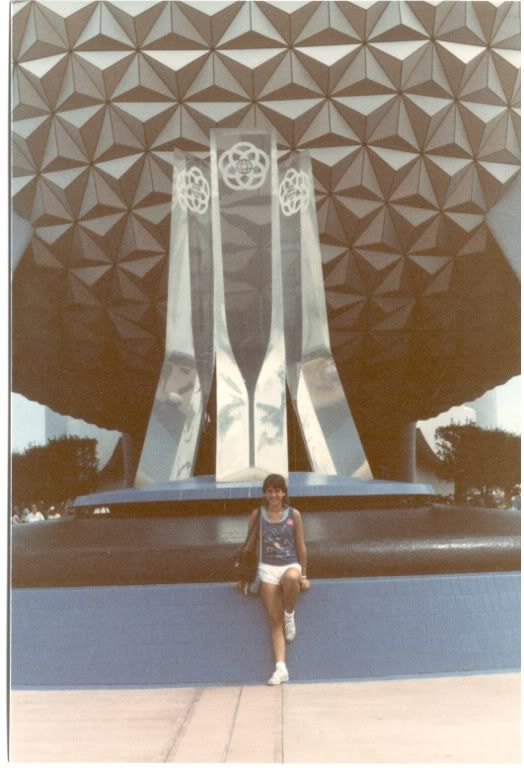 Entrance (and a very skinny me), before those
hideous Leave a Legacy stones were installed
Canada. I don't believe the shoreline is the same?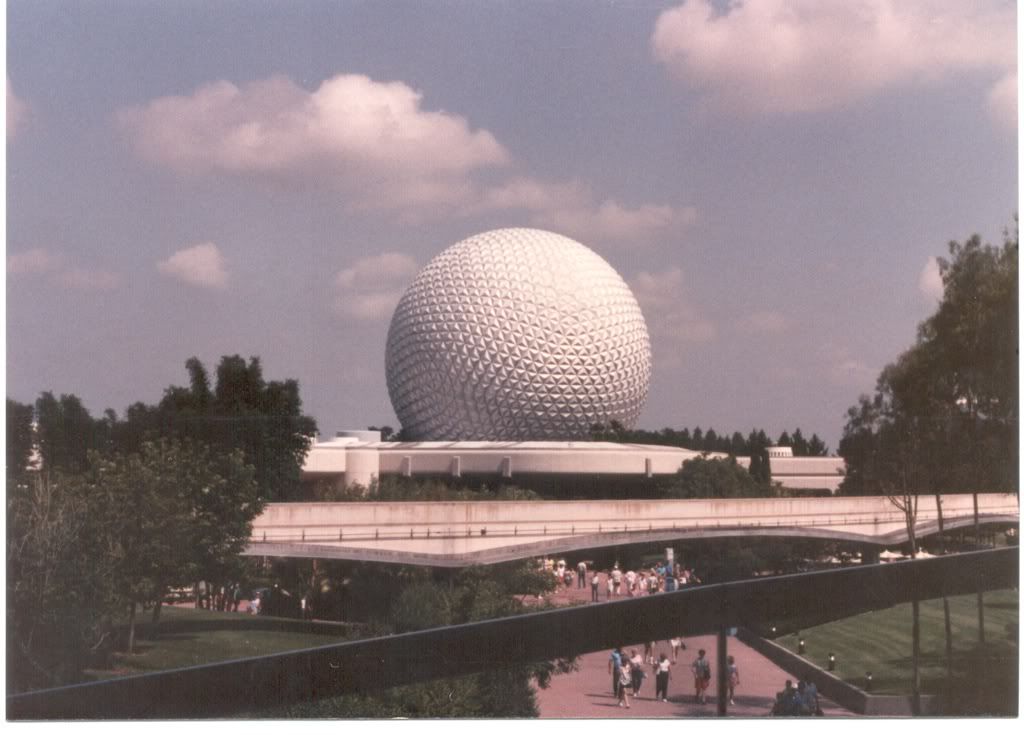 Spaceship Earth, 1989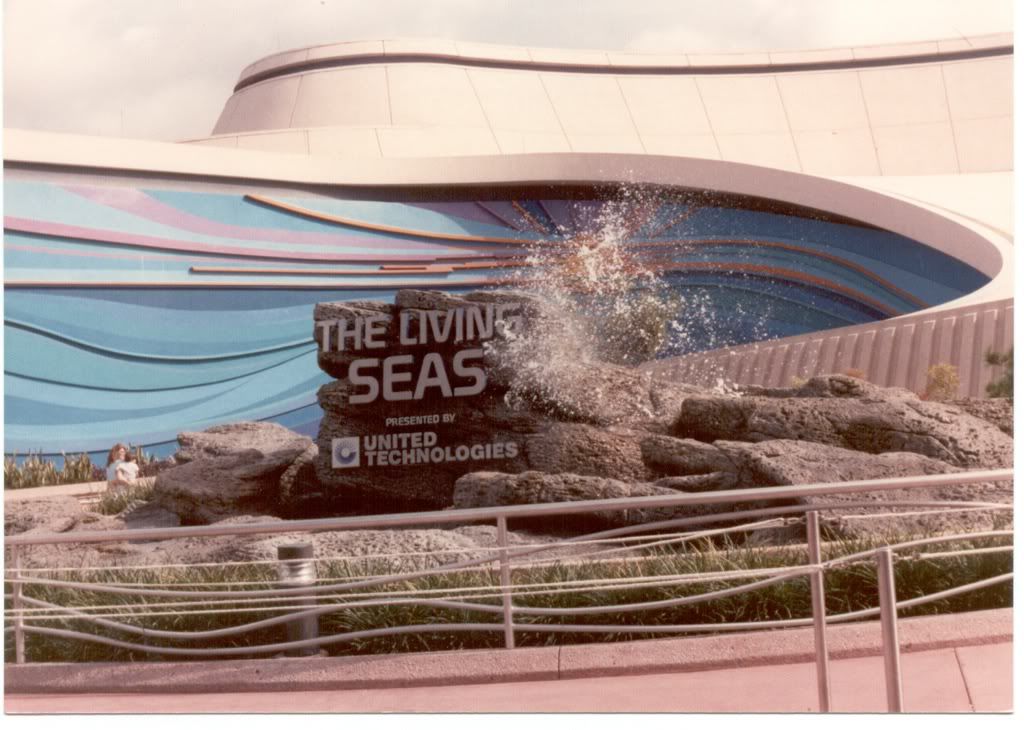 The Living Seas (before Nemo)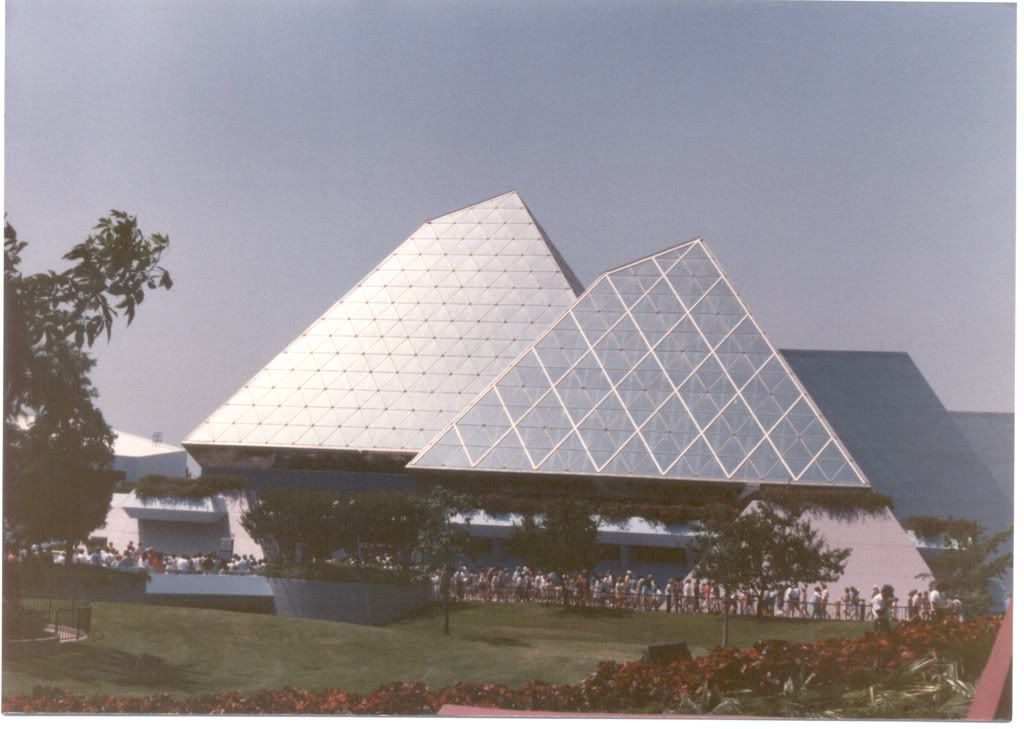 Imagination Pavilion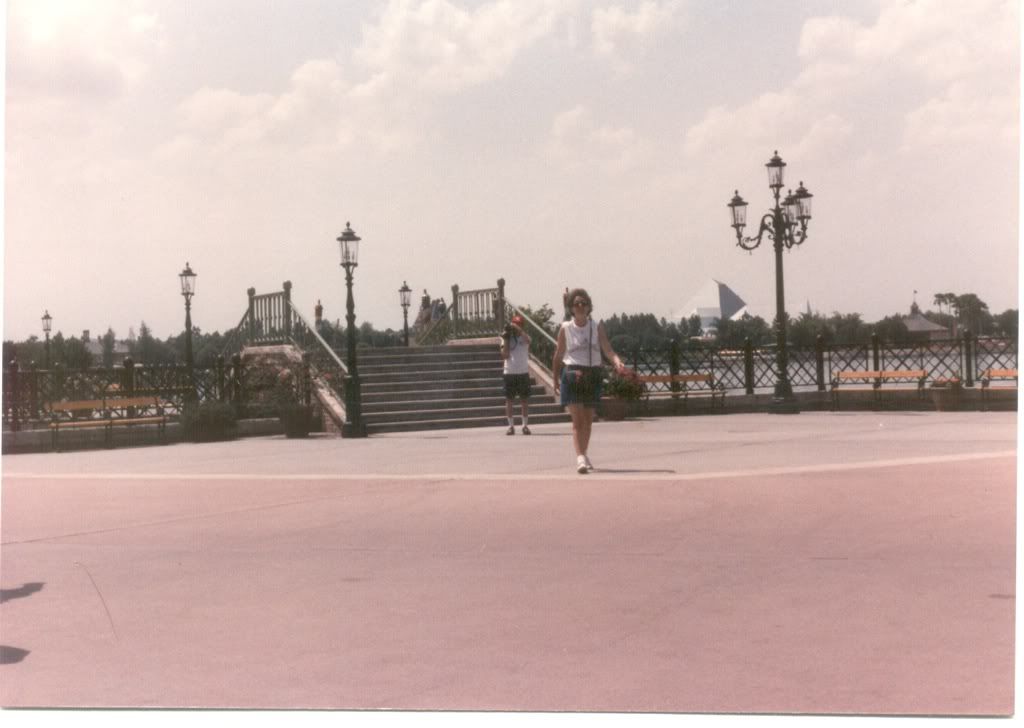 Somewhere in World Showcase?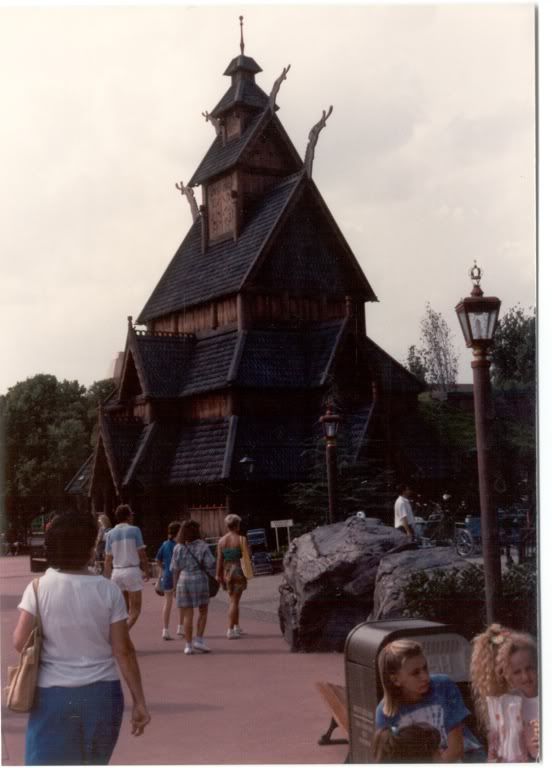 Norway opened in 1988
So, what does the next 30 years hold for EPCOT? Who knows?!? But if it involves this guy, then I'm all for it!
Spaceship Earth, today. The future is
so bright, you got to wear shades.